Increase The Value of Your Vehicle
Regular professional exterior washes and detailing have many advantages. Not only do they make your vehicle look great, but they can protect the interior and exterior from dirt, dust, and other damaging elements. Regular cleanings can help prevent rust and corrosion on the vehicle's body and help keep mechanical components running smoothly. They also prolong the life of paint jobs, preventing premature fading or cracking.
Interior detailing is equally important as exterior detailing. Regular interior cleaning and detailing can help maintain a vehicle's value by restoring its original shine and removing built-up dirt and grime. It also helps deodorize and remove bacteria from the upholstery and carpets that might otherwise cause allergic reactions or worse. What's more, regular cleanings mean a better driving experience with fewer distractions from dirt, dust, and other debris.
If you're considering selling your used vehicle, have A Pampered Auto detail it first! Having your vehicle professionally detailed can increase its value by $1000 – $2000!
To keep it looking like new – Regular professional washes and detailing can help maintain the look and value of a vehicle.
To protect its exterior and interior from damaging elements – Professional washes and detailing will remove dirt, dust, rust, corrosion, and other damaging elements that could reduce the vehicle's life span.
To improve its performance – Cleaning regularly will keep mechanical components in working order, prolonging their lifespan and ensuring your vehicle's optimum performance.
To maintain a safe driving environment – Regular cleaning will ensure the interior is free from bacteria or allergens that could cause allergic reactions or make for an uncomfortable ride.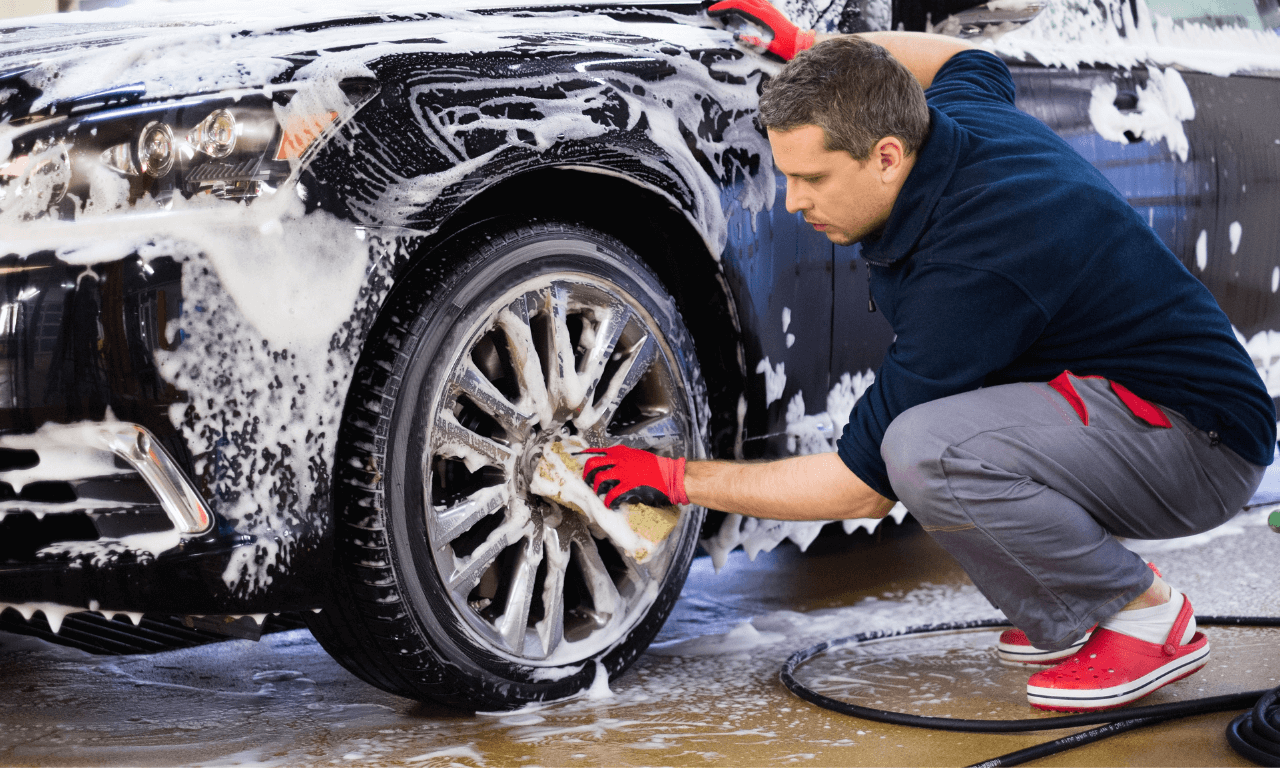 Vacuum and shampoo the interior – This is one of the most important steps in detailing a vehicle's interior, as it removes dirt and dust from the upholstery and carpets.
Clean upholstery and trim – This includes wiping down all surfaces, cleaning leather and vinyl surfaces, polishing chrome, and cleaning or replacing floor mats.
Treat windows and mirrors – This includes cleaning windows inside and out for improved visibility and cleaning any smudges or streaks from mirrors.
Waxing and polishing – This step helps to protect your vehicle from harmful elements such as UV rays, dirt, dust, road grime, rust, etc. while adding a glossy finish to the exterior paint job.
Your Local Detailing Specialists
Professional Detailing Products
A Pampered Auto offers complete Mobile Services.
That means we come to you! CALL TODAY for your free estimate!
Proudly serving Clearwater, Dunedin, Largo. Seminole, Palm Harbor, St Pete, and surrounding areas.